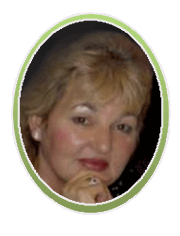 Click here to listen to this introductory audio 3 min 35 sec
I have to admit whilst I love the 7MinuteWorkout, I can well understand how people will be skeptical when they first hear about it.
Perhaps it's because I'm from England but I often find promotional videos a bit "hypey", which is a shame because I think it may put a lot of people off before they ever have a chance to even try the product out.
Any time I see stock images or super fit athletic models used on promotional material, I switch off and it's the same when a company talks about the business opportunity rather than the product.
For many, the mere mention of multi level (MLM) and network marketing opportunities is like listening to foul language. It's a turn off!
Many people have been burned by various "opportunities" in the past and I think it important to point out, for me at least, the optional business opportunity attached to 7MinuteWorkout is just that...
...optional.
As far as the 7MinuteWorkout is concerned, I'm more interested in getting fit, getting healthy and getting both fast!
By that I mean NOT having to spend hours and hours at the gym.
I've both met and interviewed Joel Therien, the co-director of 7MinuteWorkout
He's a genuinely nice guy, with a strong sense of what's right and wrong, has a great business head on his shoulders AND is an expert as far as fitness is concerned, so the program has everything going for it.
He looks GREAT in his videos and the short testimonials of "real" 7MinuteWorkout members cover the main points of why this HEALTH and FITNESS program works for anyone regardless of their age or previous exercise experience...
...PROVIDING they actually do it!
However, we all know everything is done for a reason, and of course the company asked for testimonials.
Every product owner or service provider does.
They provide the all important social proof but can sometimes seem a bit contrived even when there's such an appealing USP – Unique Selling Proposition.
After all, how many people do you know who DON'T actually want to become FITTER and HEALTHIER, carry less FAT, have stronger BONES and more MUSCLE?
Not many, I'll bet.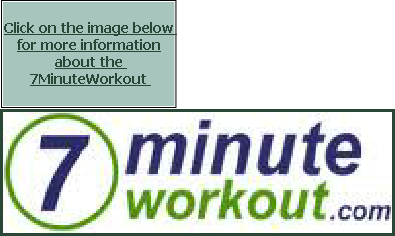 Also, how many people do you know who'd rather do all of the above quickly, with online support, and from the comfort of their own home if they want to rather than join some expensive gym or exercise class?
Anyway, the testimonials are great but let's face it , you choose your words carefully when you only have a short time frame and by getting your name and picture on a promotional video can make you a bit of a rock star.
It's a nice feeling to put your name to something you honestly believe in.
I've done it myself in the past.
I'm NOT saying the testimonials aren't genuine...
...they most certainly are!
They're just short, which is why I've interviewed some of the 7MinuteWorkout members so any sceptics can hear more about how the program actually works before they commit.
That's why on this page you'll find various interviews I've had with other 7MinuteWorkout members, most of whom are NOT exercise orientated, and are, mostly older citizens with a range of medical and health problems.
They're certainly NOT super fit athletic eye candy models, but their success stories with the 7MinuteWorkout are certainly inspiring.
Hope you enjoy them!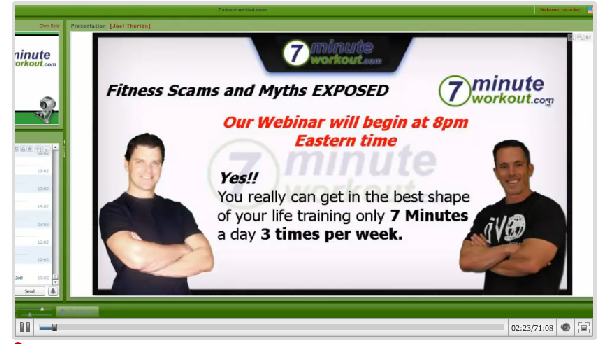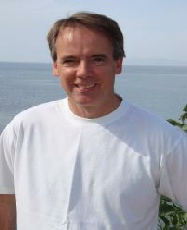 Jean Shaw here and today I have Fred Larcombe on the line which is a nice change for me in as much as Fred also lives in UK so it wasn't difficult to arrange a convenient time to chat.
Normally my guests are from across the pond and because of the various time differences it can make things awkward.
Anyway, Fred is another of the 7Minute Workout Mavericks and by that I mean he was one of the first members to join as a beta tester.
I'm sure as Fred is himself a personal trainer and has a history of teaching in the fitness industry, even instructing fitness instructors, he was a valuable critic.
As he's still with the program, is very visible in the forum and is a self acclaimed 7Minute police officer who likes to see what the other members are doing and offer advice, where possible it will be interesting to learn how this health and fitness program measures up to his past experiences.

Deb Lane is a lovely down to earth lady whom I met in San Antonio, Texas in October 2010.
Deb is one of the GVO instructors and also one half of Marketers Edge. Together with her business partner Steph Remers, they help guide people with their internet presence.
Obviously, spending a lot of time on line isn't very good for the health so let's listen to Deb's story as she delightedly reveals how the 7MinuteWorkout has literally changed her life...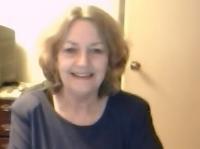 Jean Shaw here today I'm talking to Suzanne Karkeck and I'm really lucky to be speaking to her because she's disappearing...literally!
Over the last three months, Suzanne has lost an amazing 35lbs, which is half the amount of weight she'd gained over a three year period.
Clearly, she's delighted and today she's going to share what she's been doing to create such a transformation in both her body and her life...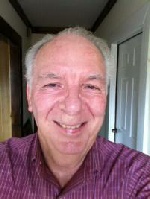 Jean Shaw again and today I have Jimmy Wilson from Georgia, USA on the line. This 73 year old is the latest senior citizen to talk to me about his 7MinuteWorkout experience and he says it's been a breakthrough that's inspired him in all areas of his life.
So let's hear his story...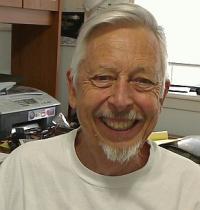 Today I'm chatting to Alan Jenkin from Texas and I'm very lucky to catch him in because he's a lean, mean running machine!
Alan is one of those individuals who just loves to run, at least outdoors.
However, whilst running gives Alan great stamina and increases the endurance of his heart and lungs, it does little for his upper body strength and as such he felt he needed to seek out some other form of exercise.
Alan admits he hates weight training and going to the gym so let's find out how he was introduced to the 7MinuteWorkout and why he finds it so appealing...